The innovative Northamptonshire Smart Corridor Dashboard uses cutting edge technology to show how a transport corridor is operating in 'real-time' by displaying a colour-coded 'energy rating' for each corridor.
This is established through the analysis of a range of historical traffic data collected on a transport route:
Energy level 'C' is the 'normal' level of operation for the corridor at that time of day. 
Energy levels A and B indicate that the route is operating better than normal.
Levels of D-G indicates that the route is operating at a lower level than normal.
Click here to access the Northamptonshire Smart Corridor Dashboard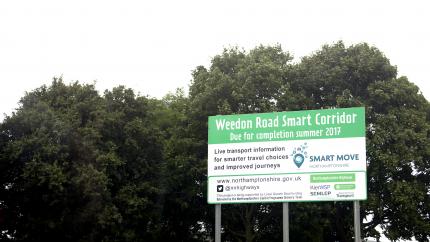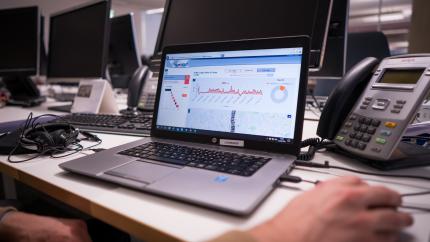 How are Energy Ratings calculated?
Using a wide variety of data available, the performance of each transport corridor is assessed against a number of Key Performance Indicators (KPIs) which measure different aspects of the corridors' efficiency.
Analysis of the data available enables an Energy Rating to be given to a transport corridor for each of the KPIs based on how the corridor performs in comparison to the normal (average) conditions for that time of day.
An aggregate of all the different KPIs' Energy Ratings are taken to form the transport route's overall Energy Rating.
KPIs Currently Measured
The first two KPIs which are being illustrated via the Smart Corridor Dashboard are Traffic Flow Volumes and Journey Time Reliability
KPI: Traffic Flow Volumes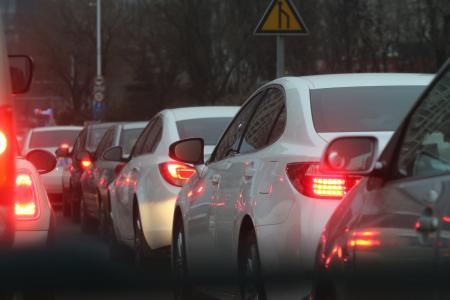 Live traffic flow volumes compared to normal levels for the route at that time of day.
Figures are shown as a percentage: 
Normal = 0% 
Higher than normal flows (+%)
Lower than normal flows (-%)
KPI: Journey Time Reliability
Live journey times compared to the normal times for the route at that time of day.
Figures are shown as a percentage: 
Journey times that are normal for that time of day = 0% 
Journey time slower than normal for that time of day (+%) 
Journey time faster than normal for that time of day (-%)