Keep scrolling down for tips on how to ride your motorcycle safely...
Did you know...
Motorcyclists make up nearly 20% of road fatalities despite only being 1% of road users
To ensure that you are not a part of that "20% of all road fatalities" we have compiled a list of our Top 10 Motorcylcle safety Tips...
Top 10 Motorcycle Safety Tips...
1. Always wear a suitable helmet and protective clothing
Remember helmet, gloves, boots, jacket, trousers, base layer and back protectors. Scroll to the bottom of the page to download the Government's Essential Guide to Protective Gear for Bikers for more detailed information about suitable motorcycle protective clothing.
2. Ride within the limitations of your bike and your abilities
3. Out for a solo ride? Always let someone know where you are going and your approximate arrival time
4. Sustain your skills
New motorcycle riders should take a motorcycle training course and experienced riders should take refresher courses after being off their bikes for a while. Click here to find out about the motorcycle courses on offer across Northamptonshire.
5. Take extra care when approaching junctions
The most common collision which occurs between a car and a motorcycle is where a car fails to give way to a motorcycle at a junction. Typically this happens when car drivers pull out of side roads into the path of an on-coming motorcycle. Slowing down on the approach to a junction gives car drivers more opportunity to see you and (if worst comes to worst) it will reduce impact speed should a collision occur.
6. Stick to the speed limit
A no brainer really! The speed limit is there to help protect the safety of you and others around you.
7. Ride sensibly and courteously
Don't weave in and out of lanes and be alert.
8. Try to avoid riding your motorcycle in bad weather 
A down pour of rain, sleet or snow can reduce your visibility and also your tyres' grip on the road as surface conditions become slippery. If you have to ride in bad weather conditions remember to be especially gentle with the brakes, throttle and steering to avoid sliding. It is also worth noting that the most dangerous time to ride a motorcycle is right after precipitation begins, as the water can cause oil residue to rise to the top.
9. Make sure drivers can see you
Wear bright clothing and position yourself in the road so that drivers can see you.
10. Don't assume anything! 
Drivers may give late, incorrect or misleading signals. Make sure you leave enough stopping distance so you have time to react if drivers make an unexpected move.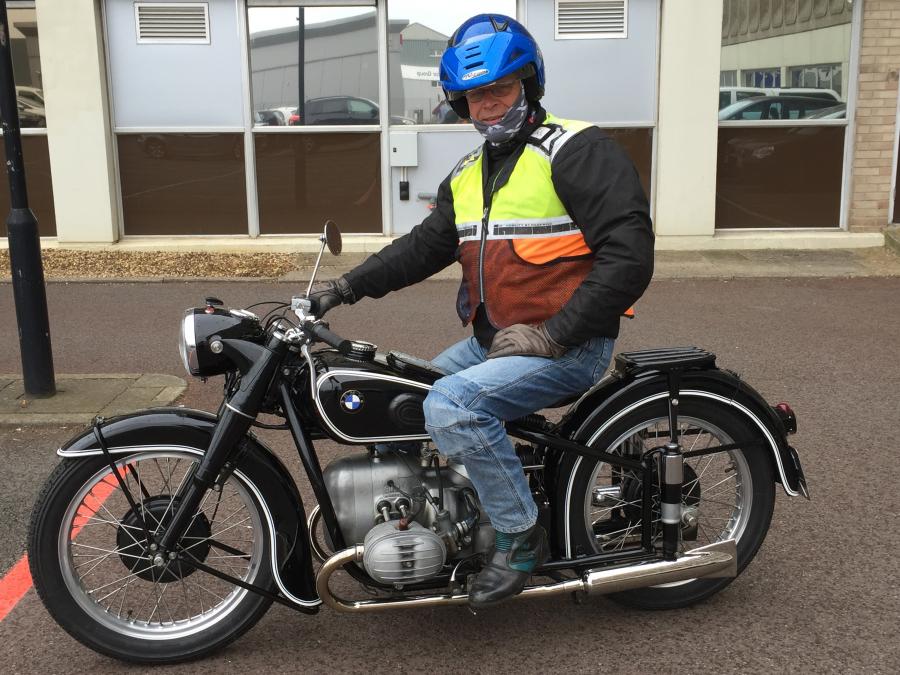 Motorcycle Safety Internet Articles...
As well as the Top 10 Motorcycle Safety Tips above, we have also scoured the internet to find some useful articles that provide details of helpful motorcycle safety tips.
See below for links to these articles...
Motorcycle Safety Guidance Documents...
Click on the documents below to download PDF guides which provide details of the different aspects of Motorcycle Safety...