During the last few decades, the environmental impact of petrol and diesel based cars has led to the renewed interest in electric vehicle transportation infrastructure.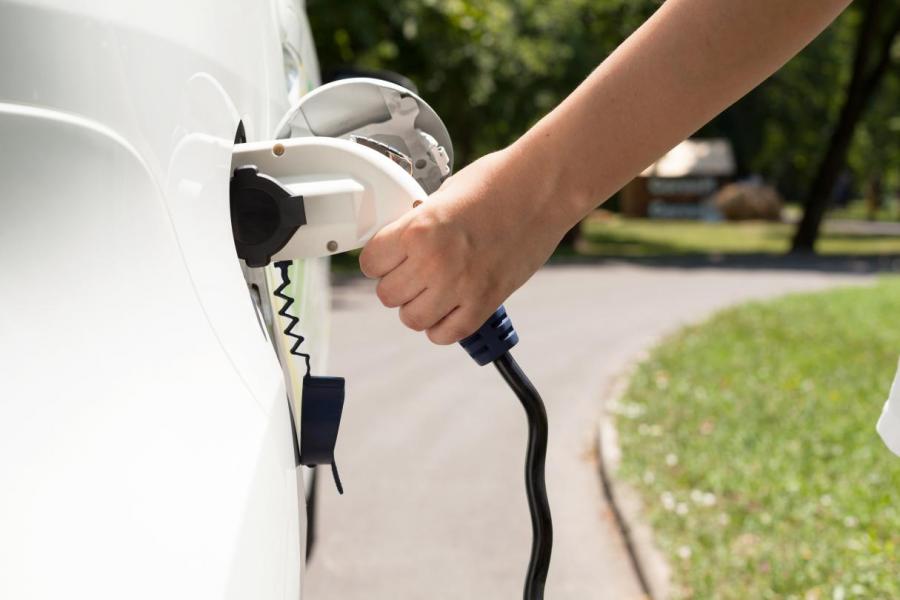 Planned locations for on-street charging points
To allow people to make the switch to electric vehicles, there needs to be good access to public charging facilities so that people can charge easily and conveniently. There are already some electric vehicle charging points at key amenities in Northamptonshire, but many people prefer to charge overnight at home. For people living in areas with on-street parking this is not always practical and can be a key barrier to using an electric vehicle. 
The Virgin Media Park and Charge (VPACH) project aims to deploy on-street charging sockets in towns and cities across the country throughout 2021. This will mean that more residents without access to driveways will be able to charge their electric vehicles in their street. Using existing Virgin Media street cabinets and ducts, on-street electric vehicle charging points will be installed by Liberty Charge (a company owned by Virgin Media) and connected into its digital network. West Northamptonshire Council and North Northamptonshire Council are two of the Local Authorities that are involved in the project, entirely funded by Innovate UK. 
After a desktop based analysis, early in 2020, Liberty Charge consulted directly with residents on proposed charge point locations. After considering this feedback and undertaking detailed site visits, Liberty Charge have identified the following electric vehicle charging points planned for installation across Northamptonshire which are listed below.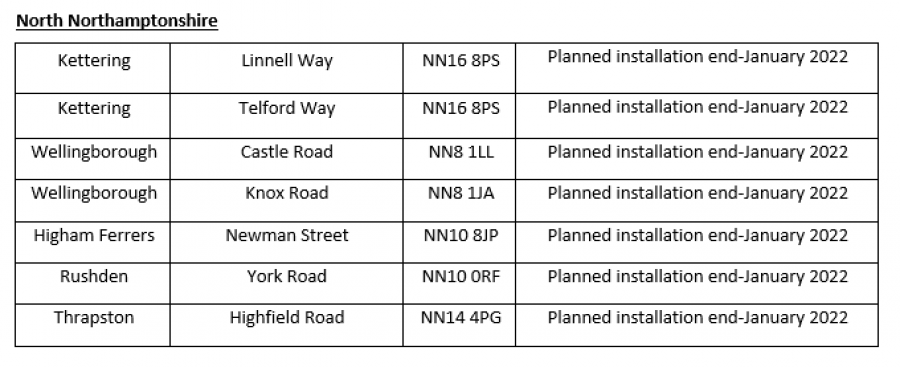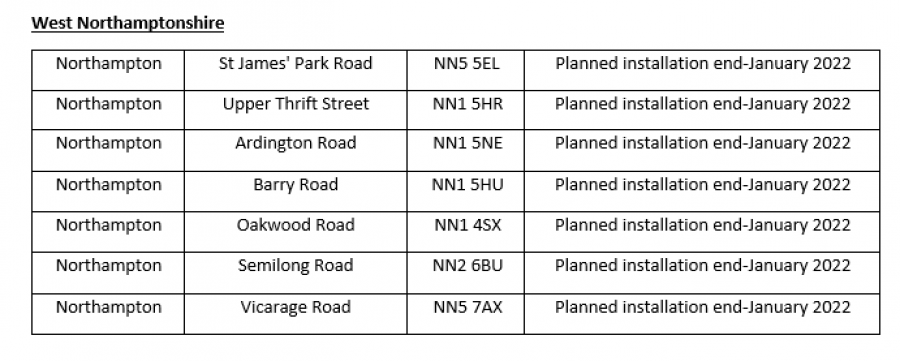 Liberty Charge is working with West Northamptonshire Council and North Northamptonshire Council to prepare the relevant consents and permissions, including the Traffic Regulation Order (TRO). A TRO will be required to dedicate two bays for electric vehicles only, to ensure that the relevant parking bays are available for residents who want to charge their electric vehicles. 
The TRO will be advertised by formal notice (Notice of Intention) in the local press and a notice will also be displayed in the roads affected. In addition, a copy of the notice, the Councils Statement of Reasons and associated proposal plans will be available to view here.
This page will continue to be updated with the latest plans for installation of electric vehicle charge points in Northamptonshire through the VPACH project. 
We would also like to hear from Northamptonshire residents on where charge points should be provided in the future. We are particularly interested in suitable on-street locations. Click here to nominate your street or propose another site for an electric vehicle charging point.