Where:
Currently under construction in the East of Wellingborough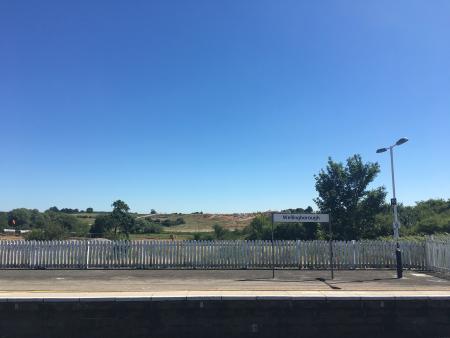 Description:
Stanton Cross is a major mixed use development set to deliver 3,650 homes, employment areas and shopping facilities for Wellingborough in Northamptonshire.
The development, promoted by Bovis Homes and their Commercial Development partner St. Modwen, is planned for land to the east of Wellingborough's train station.
It will be the largest growth the town has seen since the 1960s, including:
New homes 
Shops 
Schools 
Commercial space 
A town park 
A community center
A doctor's surgery 
Major improvements to roads and public transport will also take place to support the development.
The first phase of Stanton Cross will see the building of a new bridge over the railway line and river and the building of new roads and the first housing areas.
It is estimated that Stanton Cross will create around 300 jobs a year over the construction period.