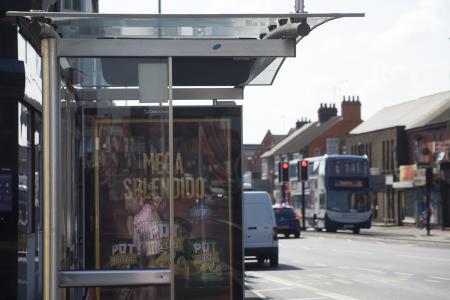 Transport 
The Department for Transport has asked the county council to lead work to restart the local transport network as the COVID-19 lockdown is eased and the economy restarted. 
Visit the Northamptonshire County Council website for more information about the latest updates surrounding active travel schemes around the county. 
We have also been engaging with major businesses and major employers to see which measures can be put in place to support the return to work, and are seeking to encourage walking and cycling wherever feasible. The aim of this is to help us identify challenges and to develop solutions. 
We are reviewing survey responses and thank employers for taking part. We are working with Districts and Boroughs on the best way forward. Digital and temporary signage is in use and measures to provide safe routes for cyclists and pedestrians are being evaluated. 
We will update here. 
Advice for Visitors to Northampton - plan your visit carefully! 
As lockdown measures continue to ease and retail outlets begin to open from 15th June, there are some important things that you should be considering:  
Planning your journey into town - If you can, try to avoid peak hours where more people are likely to be outside. You can find more information about journey planning here. Or, take a look at our smart map page to decide on your route and where to park. 
Your journey into town - Consider all forms of transport before taking public transport. If you do have to take public transport into the town centre then make sure you are following Government advice surrounding the travel guidance for passengers. 
Walk or cycle if you can. There are maps available here which identify dedicated cycle routes and paths. 
Remember to keep a 2 metre distance from others during any journeys you make. 
You can discover more about Northampton town centre here.