Can you conduct a meeting that you would normally hold face-to-face over the internet or via a call?
Teleconferencing
Conducting a meeting online or over the phone can...
Save Time...
Save Money... 
Improve Productivity... 
Meeting attendees do not spend time and money travelling to and from the location of meetings and can carry on with what they were working on literally seconds after the meeting finishes!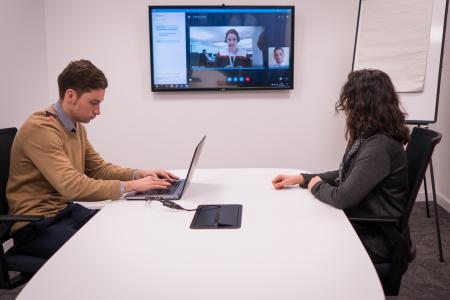 Examples of Teleconference software
Software like Skype for Business (formerly known as Lync), GoToMeeting and Cisco Webex that enable you to conduct online meetings / group discussions with multiple people located across the country and even the world! 
If a face-to-face meeting is required then why not organise it at the beginning or at the end of a working day?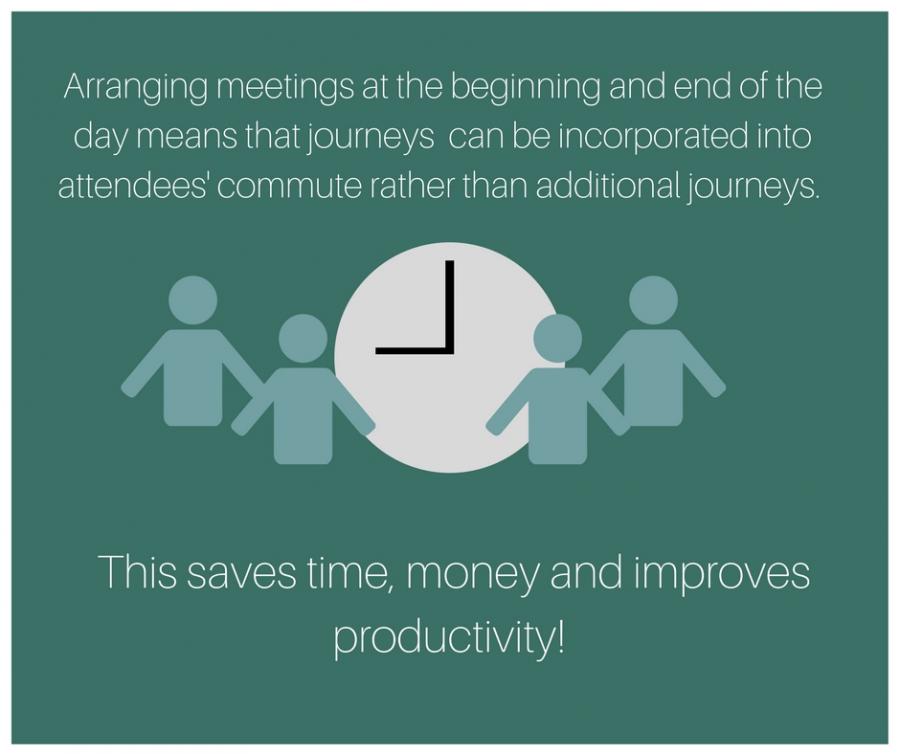 Location, location, location…
Smart Meeting Locations
Organising a meeting in a place that is accessible by a range of different transport options and highlighting these options often goes down well with attendees.
Travelling to a meeting by public transport gives the opportunity for attendees to read over notes and prep for the meeting which can result in a more productive and successful meeting for all!