Northamptonshire is blessed with beautiful countryside and we are very fortunate to have some great leisure cycling routes set within some of the best scenery that the county has to offer...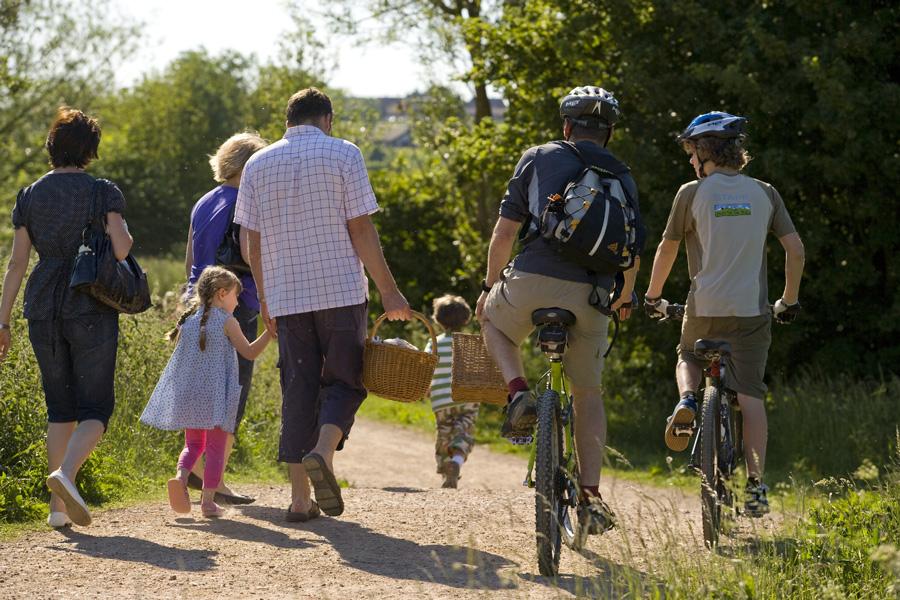 There are a number of promoted, longer distance cycle routes around Northamptonshire which are fantastic places to take leisure rides. Many of them also run near to, or through town centres so they can be used in part as easy links for commuting to work or school.
                                                                            Rail trails…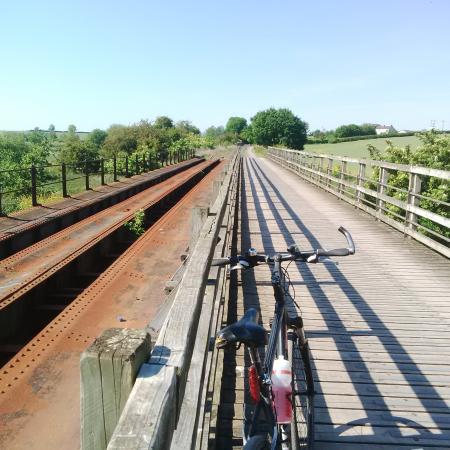 The Brampton Valley Way former railway line is perfect for a family leisure ride. A car-free, 14 mile linear route which links Northampton and Market Harborough showcases the beautiful surrounding countryside and wildlife. Visit the Sustrans website to see its route mapped out in entirety and for suggested stop-off points of things to see and do along the way.
Partly along old railway lines, the East Northants Greenway is another off-road cycle route which enables you and the family to explore Northamptonshire's beautiful countryside. Taking in the Wildlife Trust's stunning Irthlingborough Lakes and Meadows nature reserve, the East Northants Greenway links Rushden via Higham Ferrers to Irthlingborough.
                                                                  Cycle through the forest…
Northamptonshire is home to a number of forestry cycle routes.
From Fineshade Wood in the very north of the county to Salcey Forest set in the South Northants countryside, the county has forestry cycle routes which cater to all levels of cyclists.
Visit the Country Parks page of the website to find out more information about the different Country Parks in Northamptonshire and, more importantly, which ones you can cycle in.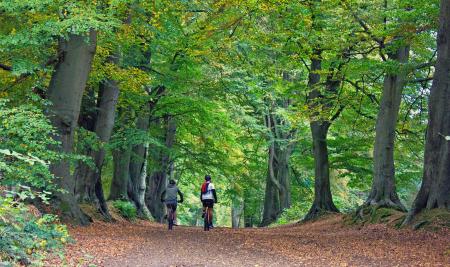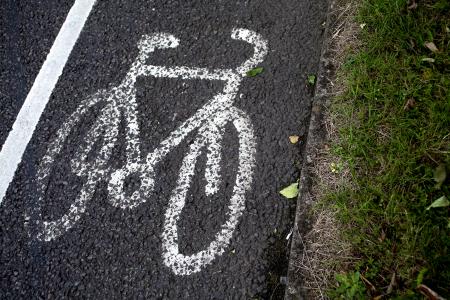 Norbital is the circular cycle route that routes around Northampton providing a great way in which to explore parts of the Northampton town you may not have visited before.
Predominantly on dedicated cycle paths which are separated from traffic, with just a few short sections that use quiet residential streets, the route connects a number of residential areas with areas of employment and education around the periphery of the town whilst also crossing other on and off-road cycle routes that you can use to get into town.
Visit the Cycle Northants website for further details about all the above routes and more suggestions of different leisure rides throughout Northamptonshire...