Visit the Walking in Northamptonshire Website to find out all the Northamptonshire walking related information that you need to know...
Or...
Carry on scrolling to discover different opportunities for how you can adopt regular walking into your routine...
The NHS say that the easiest way to walk more is to make walking a habit...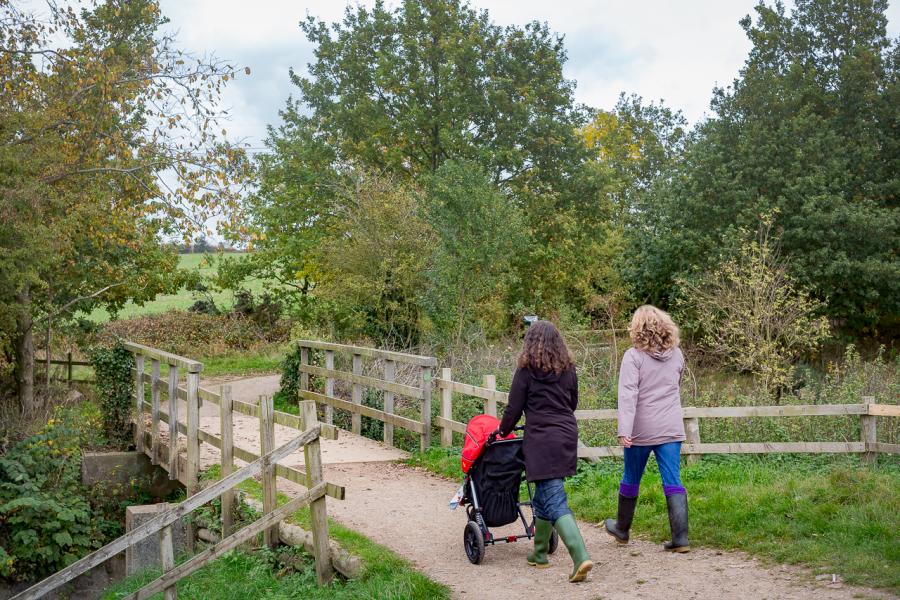 Make walking a habit!
Below are some examples of how to Include walking in your daily routine...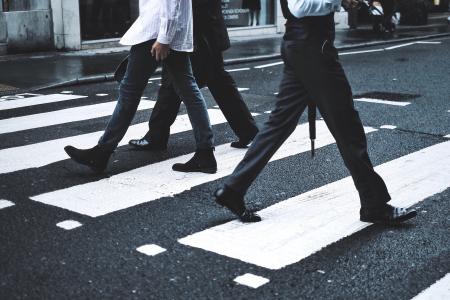 Walk as part of your journey to work - get off the bus a stop early or park your car slightly further away and walk the last stretch of your journey
Walk to the shops- chances are it will give you opportunities to interact with your local community on the way there too. You can give a wave from the car but you get to talk if you walk.
Use the stairs instead of the lift - for a quick cardio fix
Have a walking meeting- rather than a stuffy office get outside and 'shoot the breeze' with your business discussions
Leave the car behind for short journeys - often you'll find it quicker and more convenient than going in the car and having to find parking.
Walk the kids to school- evidence demonstrates that it helps children with spatial awareness, social skills and they arrive pumped full of oxygen ready to learn
Organise regular walks with friends or family members – after lunch, it's a great way to socialise and walks present great opportunities for meaningful conversation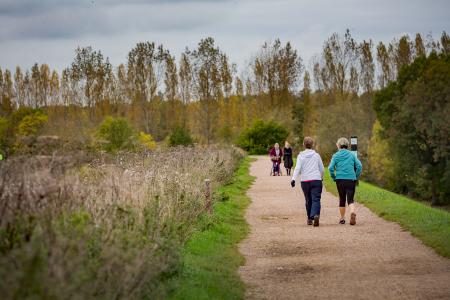 Urban Trekking
Long walks in the countryside, dog walking in the forests, romantic strolls in the woodland… these are all very nice but sometimes isn't it good to just hit the concrete and capture glimpses of the local life?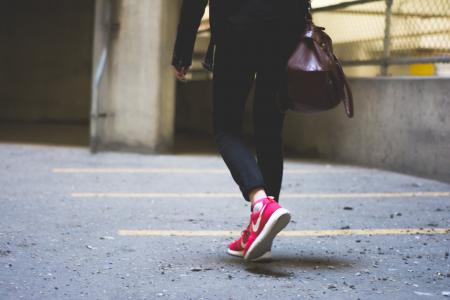 Urban Trekking is about getting from A to B whether for fun, to school or your place of work. 
Many Northampton-based urban trekkers work in the Town Centre and have said there is something oddly calming about walking in to work through the market square and seeing all the vendors setting up their stalls first thing in the morning, like a secret preview before the busy crowds come in.
Not only will urban trekking keep your carbon footprint to its bare minimum, it is also a good way to get in some exercise, take in fresh air and keep your heart healthy. School urban trekkers also help reduce congestion at the school gates.
Another great benefit of urban trekking is noticing what's going on around you in your town.
Whether it's a quaint little shop tucked away that you hadn't noticed before from your car or a new restaurant opening up that you like the look of, Urban Trekking is the best way to find those Hidden Gems.
Helpful Tip: If you plan on urban trekking for work, why not keep your smart shoes in an office locker and wear comfy walking trainers before and after work, therefore reducing your need to carry another bag on your journey.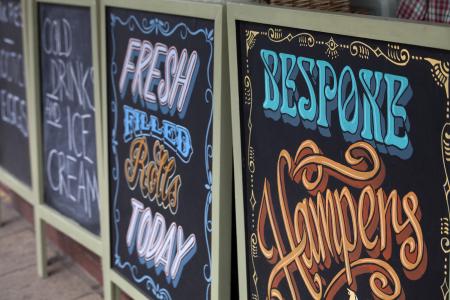 Walking Tours
Have you spotted our SMILERs located on Angel Square and St James Square?
These digital totems not only display live bus and train times 24 hours a day, but also have a whole host of information through the interactive touch screens.
Local events, bus and rail information, journey planning, an interactive travel information map – it's all there!
A particularly exciting and unique feature on interactive touchscreens of the SMILERs are the Walking Tours which route different parts of Northampton that are available on the interactive travel information map on the SMILERs. 
A historical walk through the Town Centre can be located on the interactive travel information map on the SMILERs which gives you information on several historical buildings and points of interest about the town.
From the sad history of the buildings effected by the Great Fire of Northampton to the ghosts that lurk in the town's oldest pub, it's a great walk to get to know Northampton and learn its interesting and untapped secrets.